Golshafa Creates Opportunities for you and Introduces your Scientific Activities, and Expands your Global Connections.
Global Presence for Financial Sponsors
Golshafa Pharmaceutical Research Complex has an activity for more than two decades in the fields of research, the production of natural medicines, cultivation and processing of medicinal plants, biological products in the pharmaceutical, cosmetic and food industries, with the creation of situations for trading opportunities in the international markets.
By attracting experienced professional employees and knowing target markets, Golshafa produces various products based on natural and organic from main resources and different nations in the fields of specialized medicines, supplements and beauty products that we succeeded in maintaining customers satisfaction and developing its departments in the scientific, commercial as well as excellent workplace with the aim of human health, supporting the preservation of natural resources, and also breaking the geographical boundaries in the international markets and creating cultural exchange and how to use and consume products.
There are a lot of potential to develop this Complex's activities in the production projects of specialized medicine and beauty products, health tourism, scientific trips and research in the most countries. To take advantage of the opportunities ahead, Golshafa attracts financial sponsors and investors.
The best ideal opportunities in financial sponsorship for scientific research projects, such as Multiple Sclerosis (MS) specialty drugs, etc. are developing at Golshafa Pharmaceutical Research Complex with the cooperation of scientific centers and universities with the numerous specific potentials in the field of health, Golshafa also attracts financial sponsor and investor. Applicants can have more success in reaching their goals in opportunities mentioned above at different situation of national and international status.
Noticeable Financial Sponsors:
All great companies and firms, representative of commercial and manufacturing companies, banks, investors, exporters, manufacturers, commercial companies and interested individuals whom are willing to introduce their brands and products at international status.
Golshafa's Services to the Sponsor
For financial support, applicants can first select the desired project. It should be noted that each project has different situations at the national or international level in accordance with its operating conditions and in terms of advertising effect and sponsorship introduction power are different that as a result, the amount of needed money for financial sponsorship of each project also depends on the above criteria. Sponsors will get benefit from the following services for one year or more after signing an agreement and paying agreed price.
For more information and view Sponsors tariffs on Golshafa
Click Here
HappyLife (Elixir)
Joyful life by Elixir
Elixir - A definitive food supplement
Elixir is a combination of natural herbs, essential vitamins and a strong supplement useful for the healthy function and peak performance of men and enhancement of men's sexual strength. Furthermore, these potent ingredients of HappyLife Elixir are beneficial for boosting energy, stamina and so on. Elixir is 100% natural and is very effective in treating infertility and sexual weakness in men that naturally increase the number of sperms, moreover, intimate pleasure increases sex drive in all ages and stages. More Information…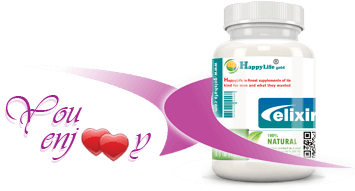 Buy Now
100% herbal and a combination of natural minerals
Treatment of body weakness and extreme fatigue
Prevents from depression and brings freshness
Improves sperm count, quality and mortality
Increases sex drive, stamina and vitality